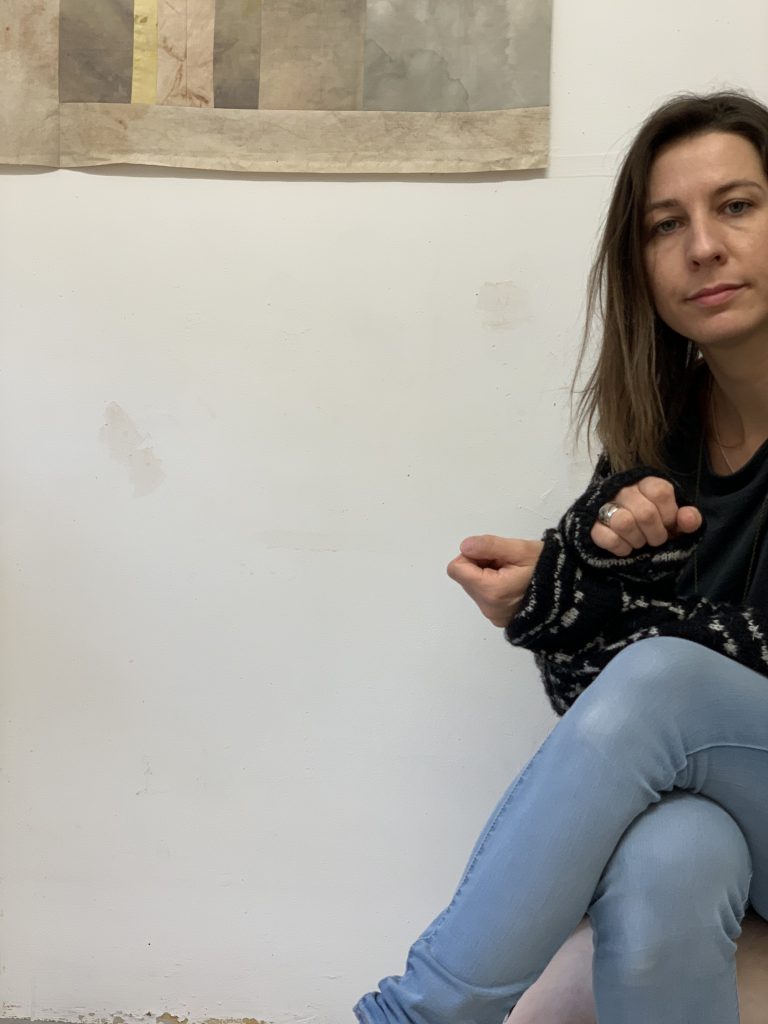 CURRICULUM VITAE
2020 Municipal Art Award "Artist in Baden-Baden"
2006-2011 Studies of Fine Art (Diploma) at State Academy of Fine Arts, Karlsruhe, Germany
SOLOSHOWS
2021 Back to the roots, Artist in Baden-Baden, Gesellschaft der Freunde junger Kunst, Baden-Baden (catalogue)
2019 Minimal essence, Museum of Art, Malchow, Germany
2011 Reconsidering The Situation, Cambridge Galleries Preston, Cambridge, ON, Canada
GROUPSHOWS
2022 UPcycling,Kunsttempel, Kassel
Montage/Demontage, violett Galerie, Kassel
Reduktion, 387 – Kulturbahnhof, Kassel
2020 Windowshop, Autohaus Autohaus, Kassel
2019 What is here to keep me there?, Knecht and Burster gallery, Karlsruhe
UPK art price 2019, Unternehmenspark Kassel
2015 Love Art Fair, Toronto, Canada
Das kleine Format 5-same same but different, Galerie Clemens Thimme, Karlsruhe
2014 Tri-City Stopgap Pop-up-Exhibition, Waterloo, Canada
Elevated staircase, Elora Centre for the Arts, Elora, Canada
*some restrictions may apply, Propeller Gallery, Toronto, Canada
2013 Reiz der Oberfläche, Friedrichsbau Bühl, Germany
Subject to change, Durham Art Gallery, Durham, Canada (2 person show)
2012 Darn it! Living Arts Centre, Mississauga, Canada (1. prize, best in show)
Bank on Art, 952 Queen St. W., Toronto, Canada
The Eco Show, Gallery1313, Toronto, Canada
After The End, O'Born Contemporary, Toronto, Canada
2011 Juried Exhibition 2011, Thames Art Gallery, Chatham, Canada
2010 Insomnia, Red Head Gallery, Toronto, Canada
pleaseholdtheline, Hamburg
2008 Winterausstellung, Kunstakademie Karlsruhe, Karlsruhe
Once in a lifetime – Formalismus heute, Galerie Ferenbalm Gurbrue Station, Karlsruhe
2009 Zusammenwachsen, Alte Spedition, Gladbeck
Residencies
2014/7 Artist in Residence, Elora Centre for the Arts, Canada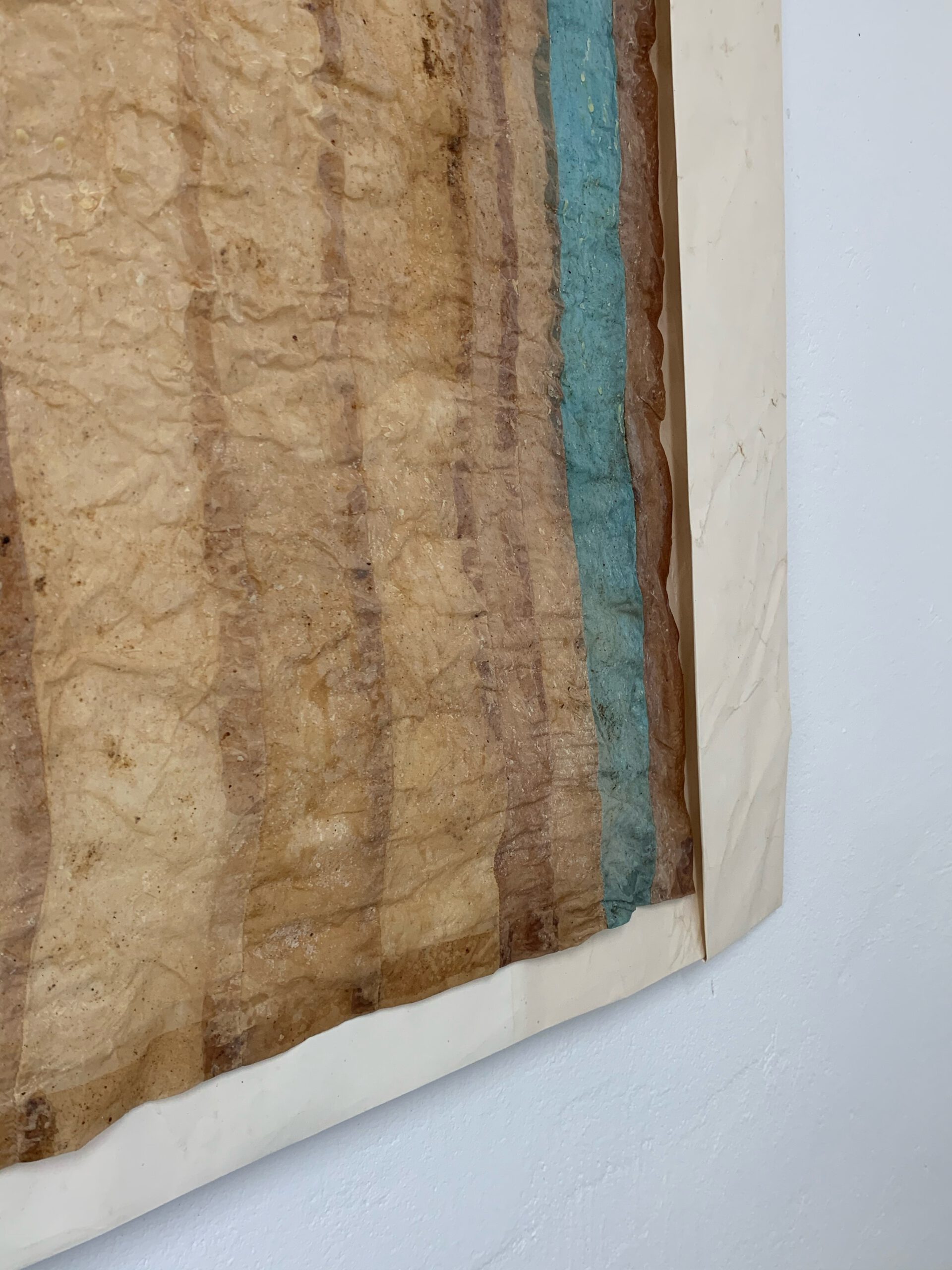 Text Ernest Daetwyler
Sophia Solaris has arrived.
In a stage of a several years living and working in Canada, Sophia Solaris evolved as a promising, rising star in the Region of Waterloo arts community, a short drive south west of Toronto, comprised of the cities of Kitchener, Waterloo and Cambridge.
Her exhibitions in Ontario, particularly "Reconsidering the Situation" at Cambridge Galleries, Preston, The Idea Exchange, noted for the discovery of promising up and coming contemporary artists and their extensive fibre collection, created a buzz and curiosity. Solaris examined and transformed consumer waste as milk cartons and large industrial plastic bags into objects and installations. The consumerism and waste production in this part of the "new" world must have come as a surprise to the artist and may have led to an artistic practice addressing these issues with an environmental focus and a global perspective.
Together with other artists, she worked in a quaint studio complex in Kitchener, formerly called "Berlin" until the First World War. The City was founded by German speaking Mennonites and is located in the watershed close to the meandering Grand River in Ontario, Canada on the traditional territory of the Attawanderon (Neutral), Anishnaabeg and Haudenosaunee peoples.
The formerly industrial cities of Kitchener and Waterloo, home to Blackberry and the location of The Perimeter Institute for Theoretical Physics is being lauded as the "Silicon Valley of the North" or the "Technology Triangle", a hub of innovation driven by STEM (Science, Technology, Engineering and Mathematics), information and technology developments, therefore resulting in a fast, continuous, expansive and substantial growth in size, scope and population.
It is in this environment, a bonanza of condo building, urban sprawl and new suburbia neighborhoods consuming vast amounts of farmland and the natural environment, where the artist has been creating contemporary art that addresses issues of sustainability with a surprisingly fresh, minimal and playful aesthetic. The abstract, evocative small objects, wall pieces or site-specific installations were presented in a sharp, playful manner with a contemporary, current and relevant aesthetic.
Returning to Germany as a family after half a decade in Canada, and a few years back in familiar surroundings Solaris has evolved and entered a new stage. Fundamental questions about life, expectations and projections seem to have been leading to a fundamental shift to the very nature of things, true meaning, and an urge to work with natural elements. The artist, young woman and mother focusses on these priorities, quality of life and being.
The pandemic before the exhibition "Back to the Roots" transforms familiar environment and routines. The artistic practice shifts to labour intensive, time-consuming and experiential processes to create new colours from fruits, plants and nuts. She employs a particular fabric, linen, a fibre material that has been used for centuries in public, communal and domestic use, from the cradle to the casket in a person's life, tending babies or applying to injuries of soldiers and civilians in wartime, at military hospitals and shelters. There are many associations that come with this particular basic textile matter when it is layered, coloured and unstretched, all being left unanswered by the artist, who is wisely and carefully avoiding labels and categorization.
The process involved of creating the large fabric pieces, stripes and patches, becomes itself a part of Solaris' daily life, searching, growing and collecting materials outside throughout the seasons, using left over materials in the kitchen and the neighborhood to create dyes. Colours are extracted through boiling plant materials, dipping, soaking and exposing the fabric to the dyeing solutions for different periods of time. There is an interplay of analytic, alchemistic, scientific and creative components as experience results in knowledge, onion skins turn into varying shades of yellow, brown and orange, avocado skins into pink, sumac berries into purple and acorn caps into grey. The precious blue/green is home grown Japanese indigo, birch bark creates pink and black can be achieved with oak galls and walnut husks. The natural material is being explored with curiosity, at her own pace, playful, in meditative and inquisitive state of mind.
All of these intricate procedures and preparatory work are process oriented, turning the material, linen stripes and patches into documents of time and memory. Wall pieces of vertical and horizontal stripes of fabric in emotive shades of colours appear as geologic layers in the earth with colour, temperature and expression. The colours, with occasionally, clearly defined fields preserved in beeswax or remnants of a candle found on the street, hold space for emotive associations to be experienced and felt. There is a strong presence in these works. One could imagine a tactile and olfactory experience taking place, for the objects to appear so real, without any pretense and for just being presented as they manifest in fabric, colour fields and plains. A wall is covered, layered with cut, flattened and coloured squares of packing paper collected from on-line orders or materials coming from friends, documenting a collection process and its translation. Two minimal sculptural works in plaster, forms reminding of tents are placed on the ground with dyed fabrics in bluish and reddish tones placed on them, communicating a particular vulnerable and delicate urgency.
Solaris understands the balance of energies, histories of events that leave traces, marks and colour in our lives. Her reaction to an increasingly superficial world is silence, giving things space, taking a step back and creating works that appear close and distant at the same time. While still abstract, and minimal as in earlier works, this time she is choosing warmer, earthy colours. Nature, life and death are documented as authentic, as matter of fact. There is an aura of acceptance, truth and an awareness of a generation that is demanding respect for the natural environment and all living beings. Some of her works are framed, appearing as defined archival documentary pieces, displaying pieces and bits, layers and a variety of layouts indicating stories which may never be told. Her drawings show lines and plains of future paths and plains, untraveled, to be explored.
With this informed and intuitive body of work, Sophia Solaris has arrived on a plateau of clarity, in a state of balance. Her approach is without pretense, and leaving a lot of space for silence, thought, reflection and contemplation. There is an aura present that anything is possible, with just a touch of nonchalance. In times of a pandemic, this approach is a testament to hope, and that life will grow forth.
This new body of work is documenting her explorations as they have happened at this particular moment in time, manifestations of lived truth, stories told and untold, with courage and with love, connected to the earth and her roots, like a text from a friend:
I have arrived. Strong winds and it is getting cold. The ground is still warm. November.
Ernest Daetwyler, Sculptor/installation artist,
founding member/former Artistic Director of CAFKA, www.cafka.org